As technology continues to evolve and hybrid working, remote working, and working from home become more popular, we have entered a new era where work is no longer refined to a specific desk, phone, or computer screen. Professionals have the freedom to collaborate, communicate, and co-operate across the globe, all with nothing but the right device, and an internet connection.
Clearly, with the rapid movement to Cloud technology services and hybrid working, your company's Unified Communications are more important than they have ever been. Connecting staff, companies and clients effectively is often the first aspect of any IT environment to get right.
What is Unified Communications?
In short, the term "Unified Communications" refers to the systems that allow companies to access the tools they need for communication through a single application or service.
Unified Communications not only marries your IT and telephony together in perfect harmony, but also is highly cost effective and efficient. It will ensure the maximum integration for any video conferencing, messaging and telephony requirements taking you from multiple suppliers into one seamless, collaborative business communication solution.
We believe that the way forward is the adoption of the Microsoft Ecosystem because of its seamless integration and cost efficiency. The adoption of the Microsoft Teams application allows for unrivalled synergy between IT and Telephony, two subjects that have not enjoyed the best of marriages in the past.
Email sign up
---
As your Managed IT Service Partner, we take responsibility to proactively help you drive your business forward through technology. With our fast, responsive, and strategic team we can digitally transform organisations to drive productivity, profitability, and success. Sign up to receive helpful advice and industry news that could affect your IT, data storage and communications.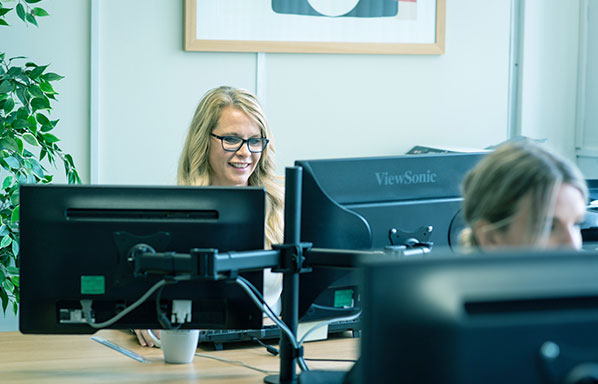 Get in touch
---
Is your current company not performing, not being proactive, not getting value for money? Or perhaps you have an urgent problem?